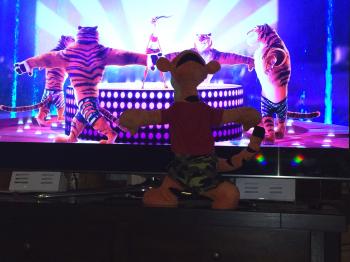 Tigger's Zootopia Gazelle Try Everything workout
Tigger's regular morning workout is just such an exciting way to STAY in SHAPE!!
Click title to see 9 more pictures


Tigger works hard to keep his bouncy shape even at 47 years old! (48 on December 20, 2016). Put on the movie and in the extras to the DVD find the mus...