Tigger Travels - Family Adventure Journal
Photos From Tigger`s Travels and MORE!
Search Results - Tenerife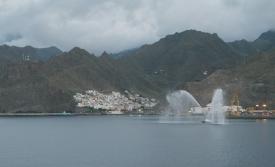 Tenerife, Our Island in the Canary Islands

Click title to see 4 more pictures


The Disney ship docked in Santa Cruz de Tenerife on Sunday, May 20, 2007.  The arrival was breath-taking to say the least.  The Isl...