Tigger Travels - Family Adventure Journal
Photos From Tigger`s Travels and MORE!
Search Results - The Catacombs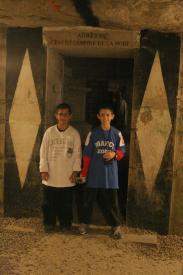 The Catacombs Beneath Paris
The Spookiest Place in Paris, Maybe even France!
Click title to see 4 more pictures


A little history is needed here.

Centuries ago, a tunnel was dug into the limestone beneath Paris.  The tunnel was u...