Tigger Travels - Family Adventure Journal
Photos From Tigger`s Travels and MORE!
Search Results - Chantilly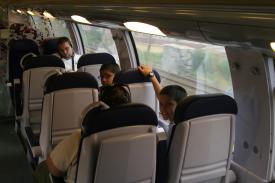 Getting to Chantilly by Train
A pleasant 40 minute ride across the landscape of France
Click title to see 4 more pictures


North of Paris is a wonderful palace that is not as crowded as Versailles and offers a treat that no other place can offer.  Getting there takes a lit...