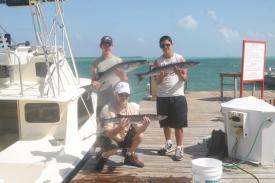 Deep Sea Fishing in Grand Cayman
We caught nothing but barracuda but we had a lot of FUN doing it!!
Click title to see 3 more pictures


In January we went on a Disney Cruise on the Disney Magic out of Galveston. One of the stops was at Grand Cayman and as this was a celebration trip fo...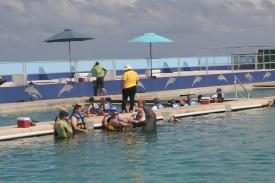 Ever wonder what it is like to swim with a Dolphin?
Dolphin Discovery Grand Cayman
Click title to see 6 more pictures


I always did. David and I spent 10 years living on one of the barrier islands off the coast of Texas and to get to Port Aransas, you had to take a fer...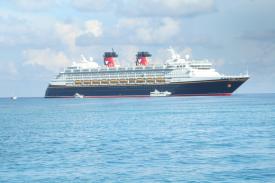 Grand Cayman and Georgetown
Bus tour of the island with a stop in Hell
Click title to see 2 more pictures


The Disney Magic stopped at Grand Cayman and we had to tender in to Georgetown.  


This was a sweet town, a...