Tigger Travels - Family Adventure Journal
Photos From Tigger`s Travels and MORE!
Search Results - Castaway Cay Disneys Private Island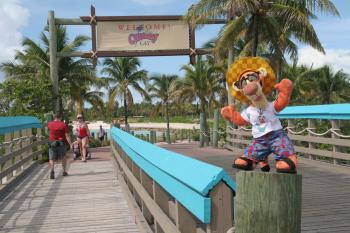 Castaway Cay is a private PARADISE managed by Disney Cruise Line!
The only way Tigger or any other guests of Disney Cruise Line can get to Castaway Cay is on a Cruise.
Click title to see 41 more pictures


Since 1996 or 1997 Disney has carefully maintained control of Castaway Cay (pronounced KEY) in the Bahamas. Most don't realize it but Disney does NOT...