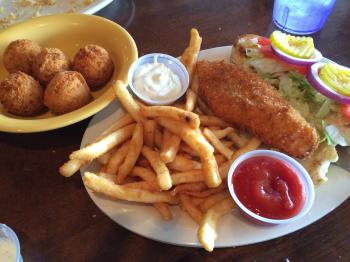 Fins Grill and Icehouse in Port Aransas, Texas!
Great restaurant right on the harbor, a fun and delish place to eat!!
Click title to see 3 more pictures


When visiting Port Aransas, Texas, there are a few places that Tigger always stops in! One of the great meals is the Po Boys and other menu ite...