Tigger Travels - Family Adventure Journal
Photos From Tigger`s Travels and MORE!
Search Results - Buena Vista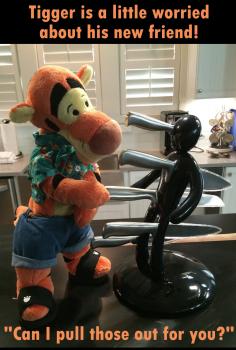 Tigger is worried about his new friend!
Click to see the rest of the story!
Click title to see 2 more pictures


Tigger makes friends where ever he goes... this new friend really made him worry, though!

This knife holder at the ...