Tigger Travels - Family Adventure Journal
Photos From Tigger`s Travels and MORE!
Search Results - Adler Planetarium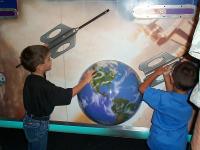 Vacation to Chicago
Adler Planetarium
Click title to see 3 more pictures


At the planetarium in Chicago, there were many experiments and interactive things to do.

One of the most interesting to me was the firs...