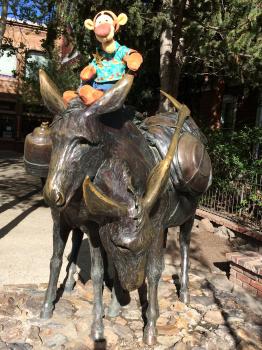 Breckenridge, Colorado: Historic Mountain Town
Small town with a cosmopolitan selection of shops, restaurants and things to do!
Click title to see 7 more pictures


This summer Tigger and his entourage made a road trip through Colorado. One of his stops was at the Historic Mountain Town of Breckenridge. While stro...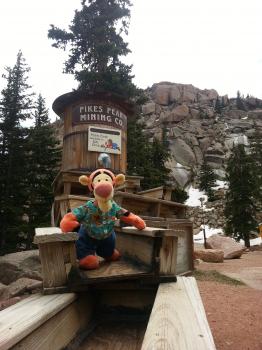 Exploring the Top of Pikes Peak Mountain
Near Colorado Springs, Colorado, over 14,000 feet and a view that is hard to beat!
Click title to see 17 more pictures


Tigger took a drive up Pikes Peak this summer...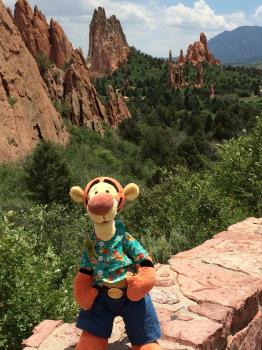 Garden of the Gods in Colorado Springs
Tigger basques in the beauty of this appropriately named place!
Click title to see 9 more pictures


While in Colorado Springs, whether just driving past or spending some time there, do not miss a few hours in this unique spot on the planet, ...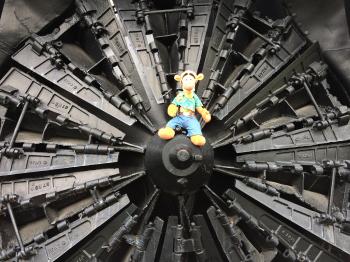 High Line Railroad Park and Rotary Snowplow
Railroad Engines and Cars on display in Breckenridge, Colorado that will impress.
Click title to see 4 more pictures


On the way into Breckenridge from the south, Tigger and his entourage arrived on highway 9 from the Hoosier Pass (another story). Just before hitting...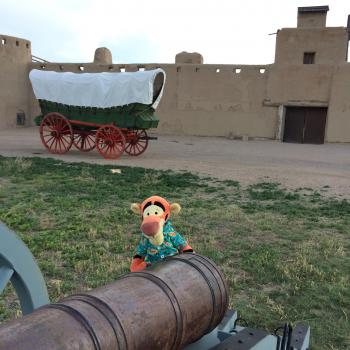 Bent`s Old Fort National Historic Site Colorado
Castle of the Plains
Click title to see 3 more pictures


While driving across southern Colorado he coddiwompled across a very interesting site! Bent's Old Fort features a reconstructed 18402 adobe fur tradin...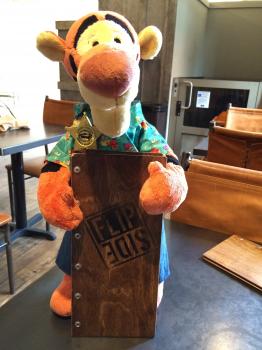 Flipside Burger, Breckenridge, Colorado
Locally Sourced Locally Owned, Locally Brewed!
Click title to see 8 more pictures


There's more to Flip Side than just great burgers. We also serve unique appetizers, free-range chicken sandwiches, fresh chopped salads and hand-cut t...