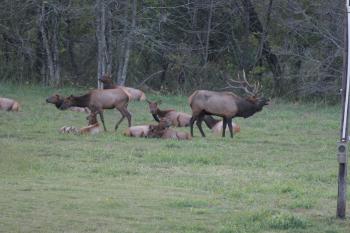 Elk Herd Living in Northwest Arkansas
Many do not know that Arkansas has one of the Largest Herds of Elk outside of the Rockies!
Click title to see 5 more pictures


In the early 1800s, elk roamed the lands of Arkansas and many of the eastern states in large herds! They were pushed westward over the 1800s and into...