Tigger Travels - Journal of Adventures. (not a travel agent)
Photos From Tigger`s Travels and MORE!
Search Results - Amamos Argentina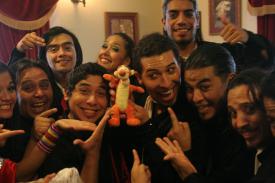 "Amamos Argentina" with Los Pampas Gouchos
"We Love Argentina" show at Silver Dollar City with the Brenda Aerial Dance Company
Click title to see 11 more pictures


Tigger saw Las Pampas Gauchos Drummers and Dancers at ...