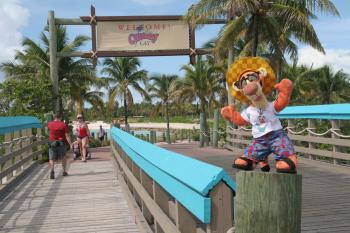 Castaway Cay is a private PARADISE managed by Disney Cruise Line!
The only way Tigger or any other guests of Disney Cruise Line can get to Castaway Cay is on a Cruise.
Click title to see 41 more pictures


Since 1996 or 1997 Disney has carefully maintained control of Castaway Cay (pronounced KEY) in the Bahamas. Most don't realize it but Disney does NOT...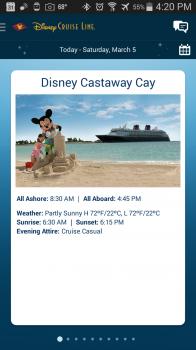 Disney Cruise Line Navigator App #disneycruiselinenavigatorapp
A VERY Important tool for everyone on a Disney ship or planning on getting on one!
Click title to see 10 more pictures


Disney Cruise Line introduced their Disney Cruise Line...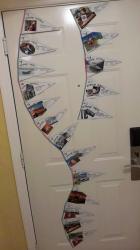 Disney Cruise Stateroom Cabin Door Decorations

Click title to see 19 more pictures


On the Disney ships, some people enjoy decorating their stateroom doors for their cruise... short or long, there are tons of styles.

Th...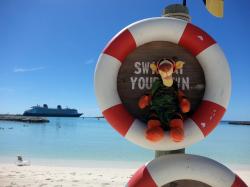 Walking tour of the Disney Dream Cruise Ship - Video Tour
The Disney Cruise Line's Dream is a large ship. An exhaustive walking tour video would be so much longer than this one hour video. During the video to...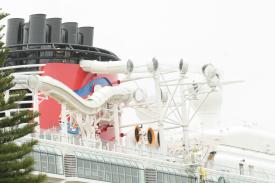 Riding the AquaDuck on the Disney Cruise Line Dream
YouTube Video on the TiggerTravelsDotCom Channel


View from 4 rides through the AquaDuck on the Disney Dream. My first ride ever I took the video of my own face and reactions. The s...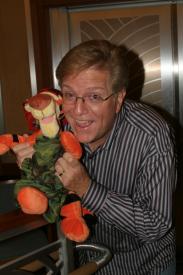 Saving Mr. Banks
A nearly painful tale of the making of a great movie, Mary Poppins!
Click title to see 2 more pictures


Sitting on the threshold of the release of one of the year's greatest movies, it is so exciting to think I had a fantastic preview on board the ...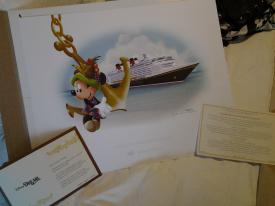 To Concierge or Not to Concierge, that is the question?
What is all the fuss about?
Click title to see 7 more pictures


On most of the cruise lines they have ...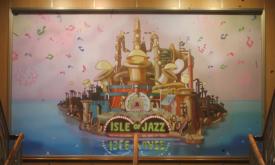 Enchanted Art Brings the Disney Dream to Life!
Once again, Disney artists bring new meaning to the display of fine art!
Click title to see 1 more pictures


To say that the Disney Dream, the first of two large cruise ships built for Disney Cruise Lines in the 21st century, is technolog...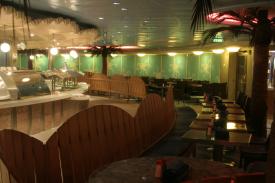 The New Disney Dream Does Not Feel Very Big or Crowded!
Clever design and well though out deck plans keep the intimate feel on board
Click title to see 6 more pictures


Having been aboard Disney Cruise Line's first two ships for nine cruises in the past seven years, our first concern about cruising...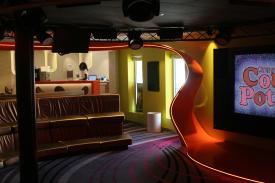 Vibe; The New DCL Teen Hot Spot
New to the Disney Cruise Line is the expanded indoor/outdoor teens-only lounge on the Disney Dream
Click title to see 7 more pictures


Traditionally, when one thinks of a cruise, images of the QE2 come to mind. A place where children of any age are discouraged. Th...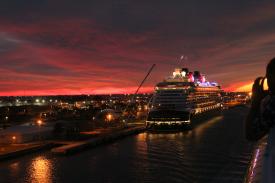 The New Disney Dream Arrives in Port Canaveral
Panama Cruise January 2011 - Last Trans-canal trip planned for the Disney Wonder at this time.
Click title to see 10 more pictures


More pictures at the bottom of this page

Two days before our departure on the Panama Cruise and the Disney Wonder's last embarka...