Return to Table of Contents
From: Francheska Craig
Date: 02-06-2015 13:16:39 pm
Remote:
Subject: Travel Bug 101: 3 Must See Places In Norway
Message:
Travel Bug 101: 3 Must See Places In Norway

By Francheska Craig
Home to polar bears, Vikings of old and the northern light (aurora borealis), Norway is one country that every travel fanatic out there should visit even once in their entire lives. That being said, travelers should spend time exploring the country to truly appreciate its true essence and splendor. However, if you just have a short time but want to make the most out of it, then here are some places that you should and ought to visit the next time you plan your holiday.
Akershus Fortress - Medieval Castle, Prison, Royal Museum
The Akershus fortress has a remarkable history. As it is strategically located near the sea, where Norway's economic strength lies, many have laid siege to the place. It is said that whoever controls the fortress in specific times also controls the country. The fortress was also used as a prison where the government housed prisoners that can be rented out for work. Aside from these, the fortress was also occupied by the Nazi Germans. Today, the fortress is still in use for official gatherings but parts of the fortress are also open to the public. Other points of interest include the Norwegian Armed Forces Museum, Norway's Resistance Museum as well as the Royal Mausoleum which houses the sarcophagi of Norwegian royalties.
Nidaros Cathedral - Trondheim, Norway
For travelers who are interested in joining pilgrimages but have already visited the Holy Land, visiting the Nidaros Cathedral is a must. Like the Akershus fortress, the cathedral is rich in history as it was founded in 1066 and dedicated to Norway's first king and national hero - St. Olav. Built on where the cathedral is now standing was a small wooden chapel which housed the king's body. It was later demolished and a basilica constructed by the king's nephew. The church was expanded further to accommodate the growing number of pilgrims visiting the church. To visit the church, it is necessary to check for hours when it is open; fees are also collected.
Lofotr Viking Museum - Borg, Norway
Visiting Norway is never complete without the Viking experience. Travel to the Lofoten Island and in a small town called Borg, travelers can see, eat and experience what it is like to be a real Viking. The museum comprises of a 272 feet longhouse, the replica of the Gokstad ship, a blacksmith forge as well as a boathouse. During the annual Lofotr Viking festival, Vikings from different places show up to sell their crafts; activities are also open to tourists or visitors who want to try these out.
These are just some of the " don't miss places in Norway " that every travel fanatic out there should try. If you want more information please visit TravelMagma.com today.

Article Source: http://EzineArticles.com/?expert=Francheska_Craig


http://EzineArticles.com/?Travel-Bug-101:-3-Must-See-Places-In-Norway&id=8914955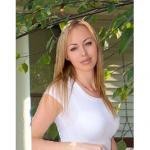 ---
Return to Table of Contents
Thread:
Europe - 03-02-2007 02:21:52 am
Norway - Tigger 02-06-2015 13:16:39 pm
Travel Bug 101: 3 Must See Places In Norway

- Francheska Craig 02-06-2015 13:16:39 pm