Return to Table of Contents
From: Rajib KR Saha
Date: 01-16-2015 13:16:39 pm
Remote:
Subject: 4 Things You Cannot Afford to Forget While Travelling
Message:
4 Things You Cannot Afford to Forget While Travelling

By Rajib KR Saha
Travelling in various parts of the world is always in the wish list of many people. Especially for the adventure lovers, tour is the most common part of their life. Travelling from one part of the world to another becomes very difficult if you do not carry useful things. Some people like to go with a light bag, while some carry the entire closet with them. It is always a good idea to travel with ease.
Things that you need to carry depend mostly on the destination and the weather condition. However, certain things are essential irrespective of the destination. If you are unaware about the things you need to put in your bag, then this article will be a great help. Let us make a list of "Must Take" items.
Comfortable Outfits:
You already know what type and how many outfits you need to pack for your vacation. This depends totally on the climatic condition, the type of activities and for how many days you are going. Do not load your bags just with party wears. Take comfortable clothes, a pair of sleepers and a swimsuit. This will also help you to go for various adventurous trips. You will never regret even if your clothes are out-of-fashion.
Money Matters:
Whenever you plan to go for vacation, you need to carry enough cash. ATM, credit or debit cards are also a good choice irrespective of the place. Do not forget to carry cash on hand. It is a better option to make a plan for how and where you want to spend your money. Whatever your plan is, invest wisely.
Travel Documents:
Before travelling, never forget to take all your important documents. Missing a single document can disrupt the enjoyment. If you are going for an overseas vacation, never forget to pack your passport, visa and flight tickets. In case of local trips, you need to pack your train or flight tickets. Apart from this, try to carry your ID card or driving license. This can surely keep you calm during the tour.
Digital Stuff:
Nowadays it is more important to carry your camera than your favorite garment. Make sure that you pack all your digital stuffs in a pouch bag. Your digital stuffs include mobiles phones, chargers, laptops, mp3 players and cameras. All of these gadgets are very important in today's date. To spend the holidays in a good way, without any delay pack these stuffs in your bag.
These are the few things that you need to carry while travelling. The above-mentioned tips will also help you if you go for an adventurous trip. Make your plan beforehand and stay out of problems.
Rajib KR Saha is a renowned writer and loves to write about several stunning places of the world. He suggest every tourist to go for cycling in Vietnam to get a glimpse of every part of this country.

Article Source: http://EzineArticles.com/?expert=Rajib_KR_Saha


http://EzineArticles.com/?4-Things-You-Cannot-Afford-to-Forget-While-Travelling&id=8886794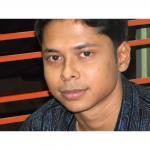 ---
Return to Table of Contents
Thread:
Travel Advice - 07-13-2006 15:14:20 pm
4 Things You Cannot Afford to Forget While Travelling

- Rajib KR Saha 01-16-2015 13:16:39 pm